Including 4 covers, 6 sleeve illustrations, 6 labels, and 3 pop-up label decals, this tribute to the swashbuckling adventure that is
Sea of Thieves
was a tremendous creative effort and a project I am immensely proud of. Working with iam8bit and Rare Games to bring this soundtrack was a delight, and I can't wait to work on more video game soundtracks in the future.
This set includes 3xLP on tropical-colored vinyl, a 24-page storybook bound-in, music by Robin Beanland, album art by Haley bbanditt Wakefield, and story book art by Vivian Shih.

This soundtrack was also just named in Pop Insider's "Must-Have Merch" for their 2021 Holiday Gift Guide!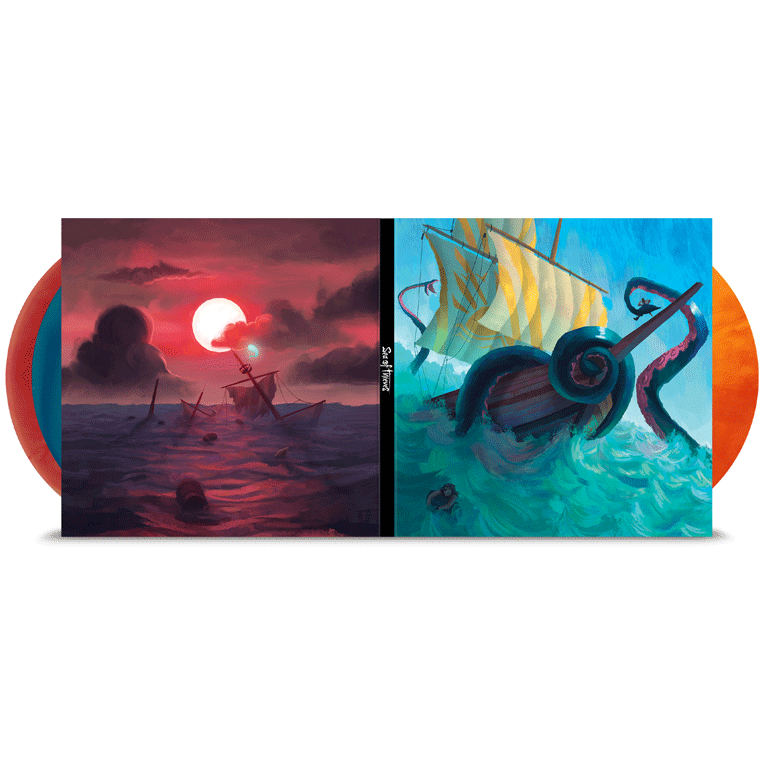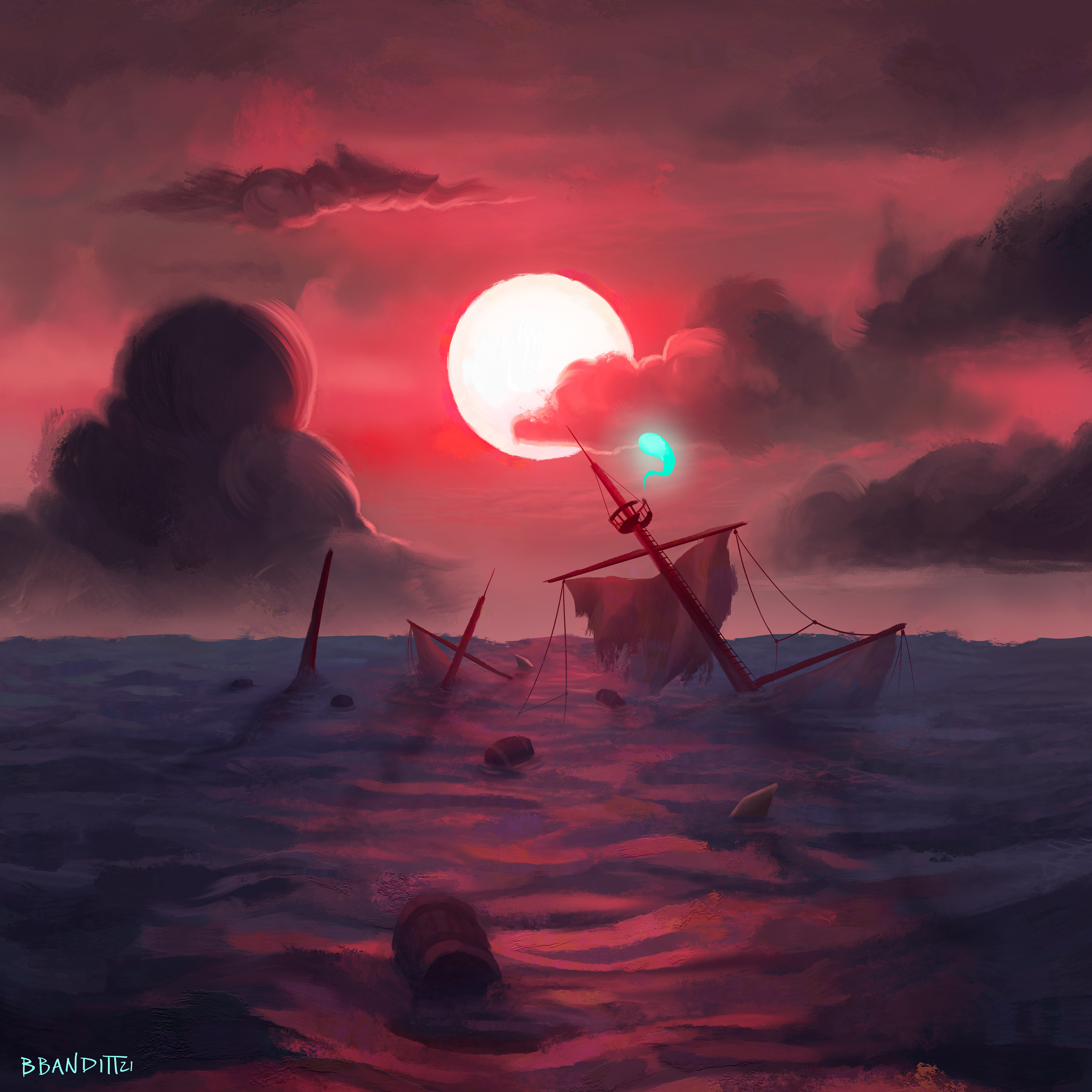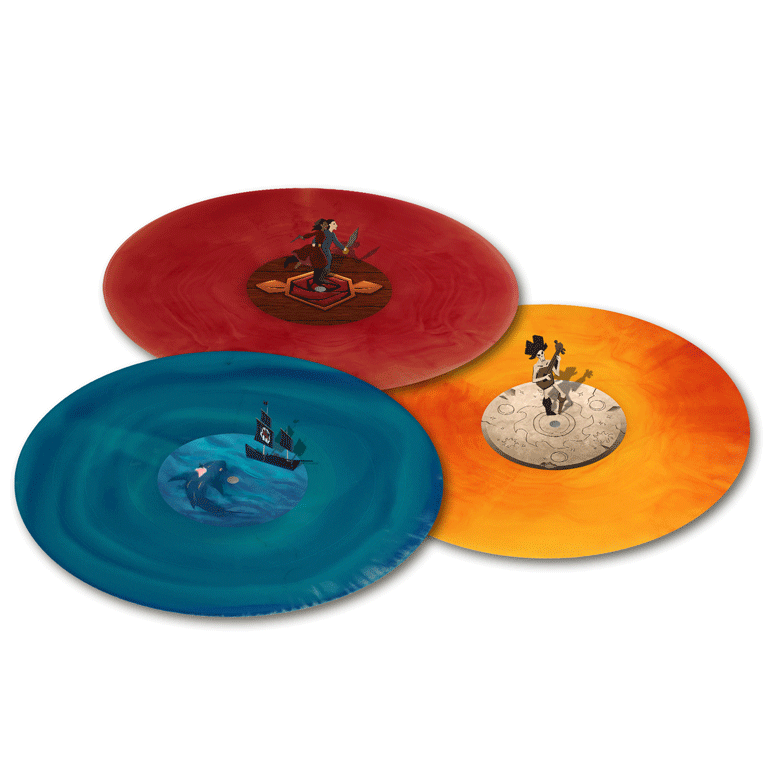 When approached with this project, my first thought was: What can I do to make this set something really unique and more than just a vinyl?
And I came up with something I've never seen before done on vinyl– 3D pop-ups! Like the pop-ups you see in kid's books, the stand-up label decals turn your record player into a music box like in the game, with the Skeleton Bard and Rose and her lover dancing on the record while it spins.
And the last pop-up (my favorite) is a merry little pirate ship sailing along on the watery blue vinyl, while a massive megalodon shark stalks it beneath the waves.